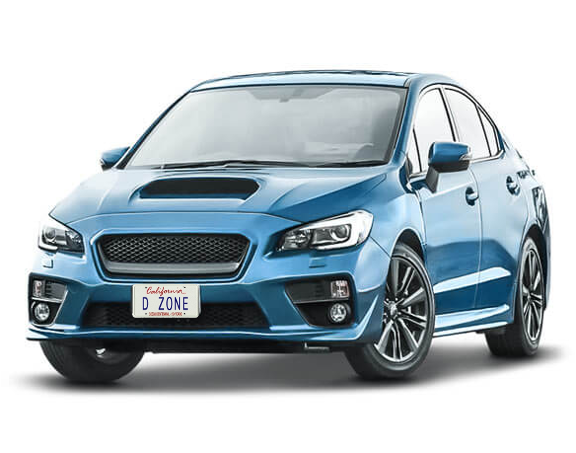 Types of California Auto Insurance,
It covers the damages that other people suffer in an accident that's your fault. Liability coverage further subdivided into two types of coverage: bodily injury liability, and property damage.
If you are in an accident where it is your fault, bodily injury liability will cover the other person's medical bills and funeral expenses, if necessary. Bodily injury liability generally has two limits: (i) A per person limit, which is the maximum amount your policy will pay for a single person. (ii) A per accident limit, which is the maximum amount your policy will pay per accident.
If the other person's medical bills are higher than your limits, don't think you are off the hook. The other person or the other person's health insurance company can sue you to try to collect the remainder of the damages.
That's why it's a good idea to carry more than the minimum limits. Property damage liability pays to repair or replace the property you damage in an at-fault accident, whether it's another person's vehicle, a guard rail, or a lamp post.
Comprehensive coverage covers any damage that occurs to your vehicle as a result of something other than an accident. For example, a stolen car. Damage from weather, fires, and earthquakes, also covered under comprehensive coverage.
With comprehensive coverage, you agree to pay a deductible yourself, and then the insurance company picks up the rest of the cost. The higher the deductible you choose, the lower your premium will be.
Comprehensive and collision coverage will only pay up to the actual cash value of your vehicle, a bit lower than what you paid for it on the car lot. This is because your vehicle goes down in value as you drive it. The insurance company only wants to reimburse you for the amount the car was worth at the time of loss.
Most loan and lease companies require you to carry both comprehensive and collision coverage on your vehicle.
This coverage often appears on your California insurance policy as "Medpay." Medical payments coverage provides a set amount of coverage for anyone riding in your vehicle to pay for medical expenses as a result of an accident. This coverage kicks in any time there is an accident, regardless of which driver is at-fault.
Uninsured and Underinsured motorists coverage will pay for your medical expenses if you are hit by someone who does not have an auto insurance policy.
This coverage also protects you if you are hit by someone who is insured, but who do not have high enough liability limits to completely pay for the damage they cause. Additionally, this coverage will pay for your damages if you are involved in a hit and run, as long as you call the police immediately afterward.
The highest amount of UM/UIM coverage you can take out for property damage is $3,500. You don't have to have UM/UIM coverage at all, but if you don't want it, the state requires you to submit a signed, written request to your insurance company to have it removed from your California auto policy.
Collision Coverage pays to repair or replace a vehicle involved in an at-fault accident. If you don't have collision coverage, you are responsible for the cost of repairs yourself if you are in an at-fault accident. If the other party is at fault, the cost is paid by their insurance company, under their property damage coverage.
With collision coverage, you agree to pay a certain deductible before the coverage kicks in. The higher the deductible you agree to, the lower the premium.
Collision coverage is not mandated by the state. But if you are making payments on your car or leasing it, the bank will require that you carry it to protect their interest in the vehicle.
If you are required to carry comprehensive and collision coverage as a condition of your loan. If you don't do it, the bank will take out "force-placed" coverage on the vehicle and make you pay for it as part of your loan. Alternatively, they may repossess your car. Force-placed insurance coverage is usually extremely expensive, so make sure that your insurance policy meets the requirements of your loan or lease.
Auto Insurance
All states do require drivers to meet financial responsibility requirements through some state-approved means, whether this is through insurance, a bond, or another valid method.
New Hampshire motor vehicle laws, for example, do not require drivers to carry auto insurance. But drivers must be able to demonstrate that they are able to provide sufficient funds in the event of an "at-fault" accident.
Anybody who gets behind the wheel should be able to prove that they meet the state's financial responsibility requirements. Most drivers will purchase car insurance, and many lenders may also require drivers to purchase car insurance. Providers require individuals to have insurance to protect their investment in your car.
Car insurance protects drivers involved in an accident event. Essentially, car insurance is a contract between a driver and an insurance company. In this contract, the driver agrees to pay a premium and the insurance company agrees to pay for losses if there is an accident, as defined by the policy.
Minimum auto insurance coverage requirements vary from state to state, so drivers should determine their state's requirements. Also, drivers may purchase additional forms of coverage to further protect themselves if involved in an accident.
Auto Insurance FAQ
1. What is uninsured motorist coverage?
Uninsured motorist insurance coverage protects you and the people in your car in the event another driver hits you with inadequate or no insurance coverage at all. Often drivers that carry low auto insurance liability limits do not have many assets to protect. So in the event that you or someone in your car is badly injured by another driver and they have inadequate auto insurance liability limits there is nothing to gain by using the driver.
2. What is the difference between comp and collision coverage?
Comp (Comprehensive or Other Than Collision) and Collision are physical damage insurance coverages on a personal or business auto insurance policy. Collision coverage provides reimbursement for damage to your vehicle after you've been in a car accident in which there is no fault or you are at-fault. Comp provides reimbursement for a set of named perils that include, fire, hit an animal, falling object, car get's struck by lightning and more. Comp will often be provided in conjunction with full glass coverage but is technically a separate part of the auto insurance policy.
3. Do I need more than the state minimum coverage?
You should have more insurance coverage than the state-mandated minimum auto coverages. Depending on what the insurance is for. If you believe that insurance is in place to protect you for your "Worst Day" than the state minimum auto coverage is never going to protect you against that "Worst Day." The state minimum insurance coverage will not properly protect you in the event something horrible happens.
4. If my car brakes down, will my auto insurance carrier cover rental car?
This is a very insurance carrier specific question as every insurance company handles rental car coverage differently. Some give a small amount of coverage as a default feature or their policy and others do not. Every carrier allows you to purchase additional rental car coverage if you think that is something you need. However, in most cases, the extra expense is not worth the coverage especially in households with multiple vehicles or individuals that get work done a dealership that offers free rentals while work is being done. And there is always AAA.
5. If my garage burns down, will my homeowners insurance cover my car?
If your car parked in your garage and there is a fire that causes damage to the car. Here, your homeowner's insurance policy will NOT cover the loss to your car. In order, to cover your car, you must carry comprehensive physical damage coverage on your auto insurance policy.
6. Does My Auto Insurance Cover a Hit-and-Run Accident?
Hit-and-run accidents happen and they are terrible. You go into a shopping mall and come out to find that someone hit your parked car but took off and there is no way to find out who they were. If this happens to you there is no way to get insurance money from the other person (You don't know who they are). So you have to go to your own insurance company. However, you need to have Comp and Collision coverage.
7. Does my car insurance cover me when I rent a car?
In the US your New York State auto insurance policy is going to cover you if there is an accident with a rental car. Important to remember, you must have auto insurance in New York State and you must be renting the car in the United States. In other states and other parts of the world, the condition may vary. If you are traveling outside of the United States I always highly recommend you look for another option like the local coverage or your credit card may have an option.
8. When do I file an auto insurance claim?
The most important thing to remember about filing an auto insurance claim is to make sure you call EMS or 911 first. That may sound crazy but making sure a situation is safe and the proper authorities have been notified is important. The insurance company is going to see a police report especially if there was another vehicle or someone else's property involved in the accident. As far as when you should file. Calling the next day is fine but the sooner the better. Remember you can always call your independent insurance agent (D Zone) to make sure the claims process is handled properly.
9. Does my car insurance cover bodily injury and property damage?
Your car insurance most certainly does cover bodily injury and property damage to third parties if you have auto insurance in New York state. It is mandated that all auto insurance policies in the state of New York have at-fault liability of no less than $25,000 per person, $50,000 total for an accident for bodily injury and $10,000 in property damage.
10. Does my auto insurance pay if someone else is driving my car?
In New York state, auto insurance follows the car. If you give a friend permission to take your car to the store and he is involved in an accident. In this case, coverage will be based on the policy for that vehicle – not the driver. Insurance companies require that policyholders declare all drivers in a household. It can cause problems in the event of a claim if a household driver was not disclosed to the insurance company. After the insurance pays the claim, the company may have the right to cancel the insurance on renewal because the policyholder misrepresented himself when applying for coverage.
11. Can I cancel my auto insurance policy anytime?
You can cancel a personal insurance policy (i.e. Auto, Home, Boat, etc) at any time without penalty in New York State. That means you could change your insurance company every month if you felt so inclined. All policies are canceled pro-rata which means you only pay for what you use…