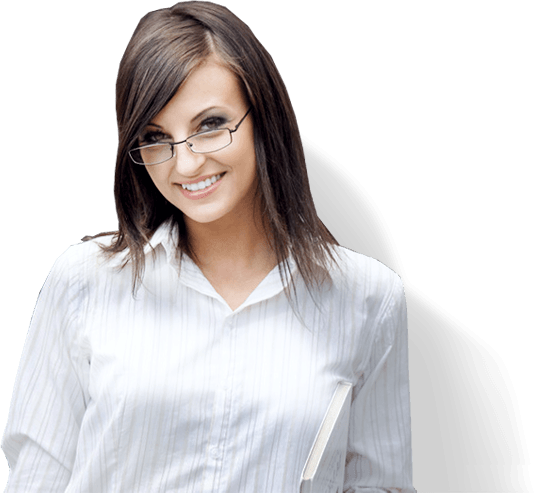 Commercial Insurance protects your business
---
D Zone Insurance Services can offer a commercial insurance policy to protect your business as it grows. With insurance coverage against loss or damage to your property, employees, and assets.
---

D Zone Insurance Services offers commercial insurance options designed to cover your business in case of employee injury, accidents and many natural disasters, including coverage for property damage, legal liability, business auto, employee-related risks and loss prevention to name a few.
---
We can help insure your business with the right policy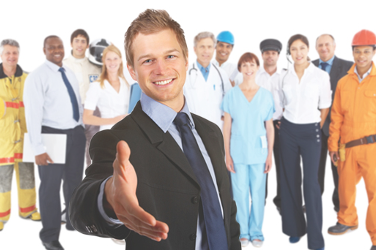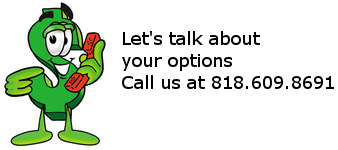 As you consider your coverage needs, it's helpful to know the kind of claims General and Professional Liability Insurance safeguards your contracting or construction business against
Construction and contracting occupations involve some of the most diverse and risky work. Some contractors and construction businesses have storefronts that clients can visit, and if clients get hurt on the property, their medical bills could become the business's responsibility. Others install drywall or kitchen cabinets in homes and could be held liable for the products that cause physical harm.
Contracting and construction business owners rely on General Liability Insurance to address these risks. This type of contractors insurance can offer lawsuit coverage for accidents, injuries, and some work mistakes. That protection can be invaluable in helping your small contracting business survive an otherwise expensive setback.
Professional liability insurance is a malpractice insurance that covers lawsuits regrading Failure to deliver promised services, Negligence in providing professional services, Incomplete work and Errors and oversights.
Nearly every state requires businesses to have workers' compensation insurance to protect them and their employees if a workplace accident occurs.
Workers' compensation insurance provides benefits, such as medical care and compensation for lost income, to employees who suffer an occupational disease or accidental injury while at work.
Workers' compensation insurance coverage is necessary regardless of fault — an injured employee need not sue you in order to obtain benefits. Moreover, an injured worker is generally eligible for benefits even if his or her negligence contributed to the injury.
Property Insurance is designed to safeguard your construction and contracting business from the missed opportunities when fire, theft, or vandalism destroys your equipment.
Property Insurance policies protect construction and contracting businesses by covering physical damage or loss of their and others' property. Property Insurance offers security when it comes to covering your construction or contracting business space, materials, inventory, and other business assets (including others' property while it is in your care). The most common property claims include fire in areas where materials are stored as well as theft of tools, equipment, or high-value materials. Some construction property policies also cover business property in transit or at a jobsite.
At D Zone Insurance, we know time is of the essence for contractors and construction professionals and that every day without your equipment amounts to lost revenue. We make it easy for your business to get the protection your assets need so you can get back to work quickly.
Commerical Vehicles
If you're a contractor or construction professional who regularly commutes to the worksite or project site, Commercial Auto Insurance is an essential part of your business protection plan. Commercial Auto Insurance provides the coverage you need to avoid the potentially high costs of vehicle repair, medical expenses, or potential lawsuits as a result of unforeseen auto accidents.
Regardless of how often you use vehicles for your construction & contracting business, if you use them at all, this type of policy will protect you and your employees whenever you must travel for business.
Builders and Contractors
Regardless of whether your business philosophy is "no job is too small" or "large jobs are our specialty," every contract comes with its own set of risks, including on-the job injury, lawsuits associated with the quality of your work, accidental bodily injury, and property damage.
The risks associated with your construction or contracting work, D Zone Insurance offers insurance coverage designed specifically for small contracting businesses and sole proprietors who provide a wide range of construction and contract services.
We can insure damages, risks, and any related lawsuits for your business, at some of the most competitive rates you'll find anywhere.
We have a wide range of insurance policies that enable us to offer more coverage than the industry standard and at affordable rates.
Business Insurance faq
1. What are the exclusions on a general liability policy?
Just because the name General Liability sounds all-inclusive you must understand that it is NOT! There are many exclusions on a General Liability policy just on the standard forms and then each individual insurance carrier can apply additional exclusions as they see fit.
2. What is the difference between general liability and professional liability?
At a 10,000 foot view general liability is slips, trips and falls meaning bodily injury and/or property damage to a 3rd party. A woman walks into your store and slips on a puddle, breaks her hip and sues your business for the medical damage. That's General Liability. Professional liability is protecting your business against bad advice or guidance. Any time you give professional opinion, advice or guidance you are opening yourself up to a professional liability claim. Scary right?
3. How is a business owners policy (BOP) different from general liability?
A business owners policy, or BOP, is a package of coverages, including general liability, that have been grouped together to provide, at minimum, coverage for the basic common losses faced by a business. Not every business has access to a business owners policy because of the unique exposures that business might have. It's important talk to a independent insurance agent about whether or not a business owners policy is a good fit for your business.
4. What is covered on a commercial general liability insurance policy?
Commercial general liability insurance is one of the most common insurance coverages purchased by businesses. Most people think that commercial general liability insurance only provides coverage for slips, trips and falls, or 3rd party property damage. There is obviously a lot more to general liability coverage than just slips, trips and falls. An easier way of trying to understand the types of claims scenarios that would be covered is to understand what is NOT covered.
5. What is covered under a fiduciary liability insurance policy?
As an employer you have a fiduciary responsibility to act in the best interest of your employees as it pertains to their pensions, retirement accounts, health and benefits, etc. If you misappropriate funds, embezzle funds, let a policy cancel or don't make employees aware of a policy cancel, if you change benefits and don't notify employees or any number of other acts that effect the benefits you have fiduciary responsibility over, you and/or your business can be held liable. Fiduciary Liability Insurance provides defense and coverage in the event your business is found negligent in a fiduciary liability lawsuit.
6. Why does it take longer to get a business insurance quote than an auto insurance quote?
The reason that it takes longer to get a Business Insurance quote than an Auto Insurance quote is something as a Business Owner you should be thankful for. …and that is with Business Insurance (in most cases) there is an actual human being reviewing your application. This can work in your favor pricing wise because a human can make pricing determinations based on your business's specific risks and not the risks of similar businesses.