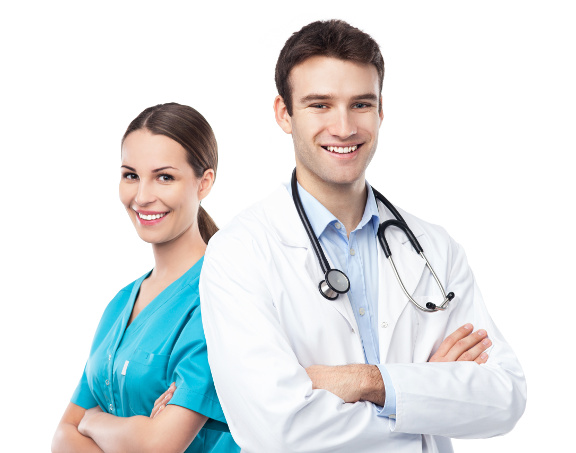 Health Insurance
Since injury and health are unpredictable events, it is difficult to know if you have sufficient health insurance coverage. However, you can use your health history and lifestyle habits as a past performance indicator to determine your future needs.
If you frequent the doctor's office with every runny nose or have a chronic condition that requires routine visits, then you probably want to find insurance that covers office visits.
If you have been to the doctor twice in 20 years you may decide to chance catastrophic only insurance. Likewise, if you live a life of adventure and are an adrenaline chaser, then you may need insurance that covers trips to the Emergency Room as well as the doctor's office!
Premiums and benefits vary with each plan, typically with more benefits resulting in higher premiums. This is where knowing your lifestyle and health history can help reduce the cost of your insurance plan. The more coverage you can afford, the better the plan you can have, but you at least need to be sure your basic minimum needs are covered.
Covered California
Covered California provides an opportunity for individuals and small businesses to find out if they are eligible for financial help and buy health insurance, including Medi-Cal.
Medicare
Confused about what Medicare covers or what it doesn't cover? What are the options regarding prescription drugs? A D Zone Insurance representative can explain the different types of coverage that are available with Medicare.
Health Insurance FAQ
1. What is coinsurance and how does it affect my health insurance?
Coinsurance on a health insurance policy is actually a relatively straight-forward concept. If coinsurance is listed in the coverages of your health insurance policy the coinsurance percentage listed is the percent of the benefit expense which you the insured is responsible for. The common coinsurance percentages seen on a health insurance policy are 10% or 20%. If you have 10% coinsurance and $100 health bill. You as the insured owe $10. On most policies it's that simple.
2. How do I set up a health savings account?
Health Savings Account or HSA is a type of bank account that you contribute to with pre-tax dollars and grows tax-deferred. The only catch is that you must use the funds on approved health and wellness related products. You can set an HSA up with many health insurance carriers as well as most local and national banks. The only caveat is that you must have an approved high-deductible health plan in order to open a health savings account.
3. What is a high deductible health insurance policy?
A high deductible health insurance policy places the a level of up front cost directly on the policy holder but in exchange has significantly reduced rates versus comparable HMO or EPO health plans. With a high deductible health plan the insured is responsible for 100% of the up front cost up to a certain dollar amount. Common deductible amounts are $1,200 or $1,500 for single. This means that the insured is responsible for all cost up to the first $1,200 dollars and then the insurance company starts to contribute based on the policy details.
4. What is considered a pre-existing condition on health insurance policy?
A pre-existing condition on a health insurance policy is any prior medical condition you have developed or sustained prior to purchasing the health insurance policy. On most health insurance policies pre-existing conditions are only a concern if the policy holder did not have prior coverage with another health insurance carrier. In the case of no prior insurance the health carrier will exclude coverage for six months to a year before providing coverage for that condition.